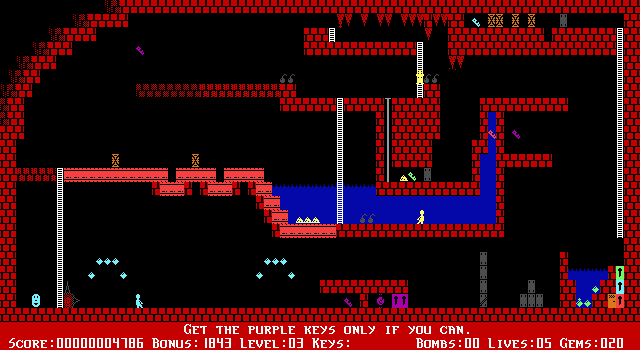 User Rating:
0
user ratings Based on
Page views: 536
Multiplayer:
Single player

DOWNLOAD THE GAME
labozeux.zip - 131k
Downloading ...
Found your game? Great! Glad you found it! Please consider saying thanks by making a small donation to support DOSGames.com. There are also other ways you can help!
Need help running the game? Check our DOSBox Guide to run DOS games on modern computers.
- Run
ZEUX.EXE
to start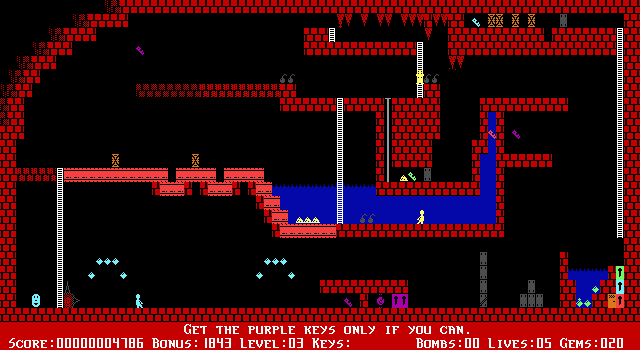 DOSGames.com Review:

Rating: 2.5
Before the popular Megazeux game creation system was released, there was Labrynth of Zeux. (Megazeux came bundled with Caverns of Zeux, the next in the series, and the registered version of Megazeux contained 3 more Zeux games.) Regarding Labrynth, it's a sidescrolling ASCII-style game with edited characters. Controls are a bit hit-and-miss, but it includes some text-mode animation and a large variety of objects and levels. There is a level editor included but it is difficult to use and somewhat limited.
Related / similar games:
If you enjoy Labrynth of Zeux, you might also enjoy playing these games:
Play Labrynth of Zeux in Browser
Games may take awhile to load. CTRL-F12 attempts to speed up game, CTRL-F11 attempts to slow it down.