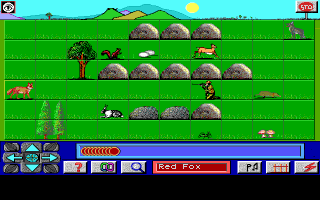 User Rating:
0
user ratings Based on
Page views: 366
Multiplayer:
Single player

DOWNLOAD THE GAME
DOSBOX_AQUEST.ZIP - 312k
Downloading ...
Found your game? Consider buying me a coffee to say thanks! Check out other ways to support DOSGames.com!
Need help running the game? Check our DOSBox Guide to run DOS games on modern computers.
Buy full version of Animal Quest
Original archive (aquest40.exe, 528k) - The main download link above works in DOSBox after unzipping; the file aquest40.exe is the original.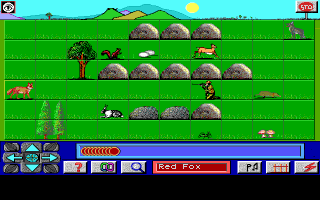 DOSGames.com Review:

Rating: 3.5
Animal Quest is a simple learning game for children (or adults). After selecting an animal, you proceed through the different maps capturing prey and avoiding predators. You can also learn more about each of the animals featured in the game. Choosing different animals affects the difficulty of the game. Decent graphics round out a solid "edutainment" package, although the game is quite difficult unless you choose a large predator animal. I guess that teaches you something about survival in the wild ...
File_info.diz:
Related / similar games:
If you enjoy Animal Quest, you might also enjoy playing these games:
Play Animal Quest in Browser
Games may take awhile to load. CTRL-F12 attempts to speed up game, CTRL-F11 attempts to slow it down.
Buy full version