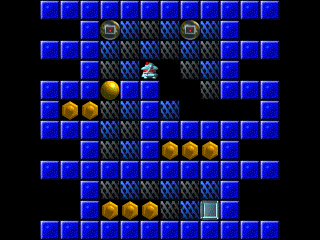 User Rating:
0
user ratings Based on
Page views: 166
Multiplayer:
Single player

DOWNLOAD THE GAME
DOSBOX_TRUGG.ZIP - 664k
Downloading ...
Need help installing and running the game? Check our DOSBox Guide to run DOS games on modern computers.
Original archive (trugg.zip, 681k) - The main download link above works in DOSBox after unzipping; the file trugg.zip is the original archive.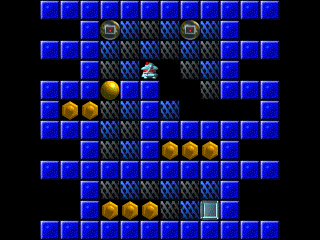 DOSGames.com Review:

Rating: 3
Trugg is a Boulderdash clone, but it's a decent one. As in Boulderdash (and it's numerous copycats) the object is to complete the various levels without getting crushed by boulders or killed by other hazards, while using different objects to help you to the exit. The graphics and sounds are decent enough but nothing exciting. The shareware version includes 20 levels, not enough for extended play but enough to keep you entertained for awhile.
File_info.diz:
Related / similar games:
If you enjoy Trugg, you might also enjoy playing these games:
Read comments and share your thoughts with others!
By using Facebook Comments you agree to their terms & privacy policy.
Play Trugg in Browser
Games may take awhile to load. CTRL-F12 attempts to speed up game, CTRL-F11 attempts to slow it down.