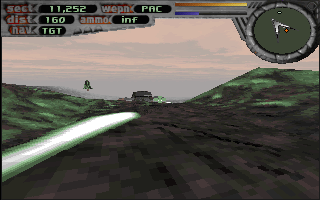 User Rating:
1
user rating Based on
Page views: 128
Multiplayer:
Up to 8 players, LAN, Modem

DOWNLOAD THE GAME
DOSBOX_TV.ZIP - 3,681k
Downloading ...
Need help installing and running the game? Check our DOSBox Guide to run DOS games on modern computers.
Original archive (3dtv12.zip, 3,707k) - The main download link above works in DOSBox after unzipping; the file 3dtv12.zip is the original archive.
$ Buy full version @ GOG.com - Get the full version of Terminal Velocity cheap at GOG with immediate download, no DRM, and often bonus extra content!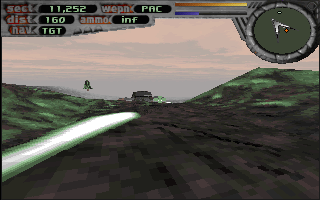 DOSGames.com Review:

Rating: 4.5
It takes a little while to get used to, but this flying/shooting game (sort of like Decent, but more out in the open) can be really fun to play. (It gets much tougher during the later levels, however.) I found it to be a lot of fun, even though it gets very challenging. The open-ended feeling of flying around is not often found in games of this era. Impressive what could be done back then without the aid of any kind of 3D graphics card! (Note: Microsoft later released this game as a Windows game called 'Fury3'. As far as I know, the games are identical.)

Video Review
Video review of Terminal Velocity, courtesy of Ancient DOS Games
File_info.diz:
Related / similar games:
If you enjoy Terminal Velocity, you might also enjoy playing these games:
Read comments and share your thoughts with others!
By using Facebook Comments you agree to their terms & privacy policy.
Play Terminal Velocity in Browser
Games may take awhile to load. CTRL-F12 attempts to speed up game, CTRL-F11 attempts to slow it down.