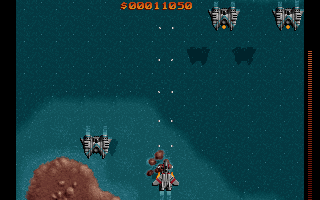 User Rating:
0
user ratings Based on
Page views: 161
Multiplayer:
Single player

DOWNLOAD THE GAME
DOSBOX_RAPTOR.ZIP - 1,882k
Downloading ...
Need help installing and running the game? Check our DOSBox Guide to run DOS games on modern computers.
Original archive (1rap12.zip, 1,994k) - The main download link above works in DOSBox after unzipping; the file 1rap12.zip is the original archive.
$ Buy full version @ GOG.com - Get the full version of Raptor cheap at GOG with immediate download, no DRM, and often bonus extra content!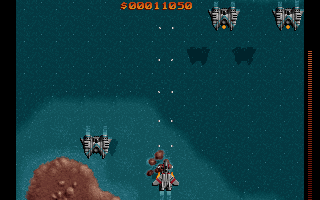 DOSGames.com Review:

Rating: 4
I remember playing this for far too long. It's a fairly basic shooting game (gameplay-wise), however, it has nice looking graphics and SB sound effects. As you earn money for each enemy that you blast, you can use the cash to buy upgrades for your ship. This helps to give you an incentive to keep playing and collecting more money and more upgrades to power up your ship. It's enjoyable if you just feel like blasting stuff. It has a very good "feel" to it which has made it a favorite in the shoot-em-up genre.

Video Review
Video review of Raptor, courtesy of Ancient DOS Games
File_info.diz:
Related / similar games:
If you enjoy Raptor, you might also enjoy playing these games:
Read comments and share your thoughts with others!
By using Facebook Comments you agree to their terms & privacy policy.
Play Raptor in Browser
Games may take awhile to load. CTRL-F12 attempts to speed up game, CTRL-F11 attempts to slow it down.