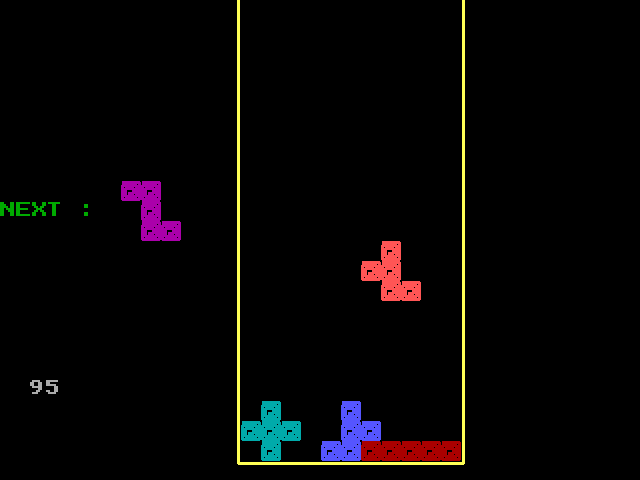 User Rating:
2
user ratings Based on
Page views: 4,343
Multiplayer:
Single player
DOSBox Cycles:
4500 (Approximate)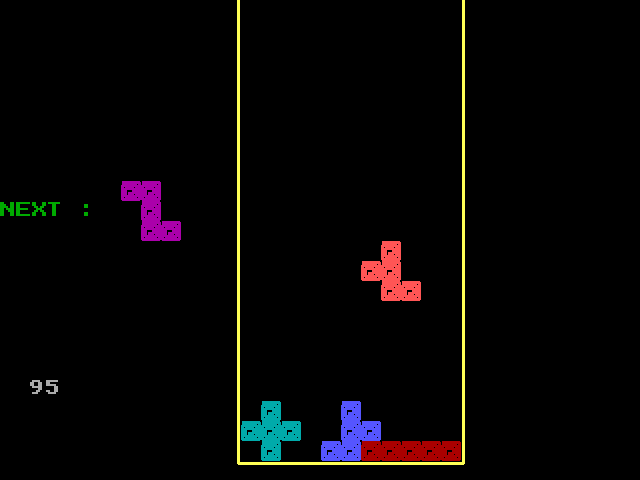 DOWNLOAD THE GAME FREE
pentris.zip - 31k - Run
PENTRIS.EXE
to play
Downloading ...
Found your game? Great! Glad you found it! Please consider saying thanks by making a small donation to support DOSGames.com. There are also other ways you can help!
Need help running the game? Check our DOSBox Guide to run DOS games on modern computers.

DOSGames.com Review: Rating: 3
Pentris is like Tetris, except the pieces are pentominoes. It's described on the title screen as being "a game for very smart people". Well, if you've played Tetris, but feel like it's just too easy, or the pieces are big an unwieldy enough, try Pentris. Being made of five blocks each instead of four, they're much harder to stack. But if you're looking for a challenge, this may be for you! You can select your difficulty level, but other than that there are no options, and only a couple of PC speaker beeps and clicks throughout the game.
FILE_ID.DIZ:
Play Pentris in Browser
Game will not be saved after closing your browser. Download and install the game if you want to save.
CTRL-F12 attempts to speed up game, CTRL-F11 attempts to slow it down.
Related / similar games:
If you enjoy Pentris, you might also enjoy playing these games:
Pentris, #1592. Added to website: 2021-11-30. All copyrights, trademarks, etc, are property of their respective holders.