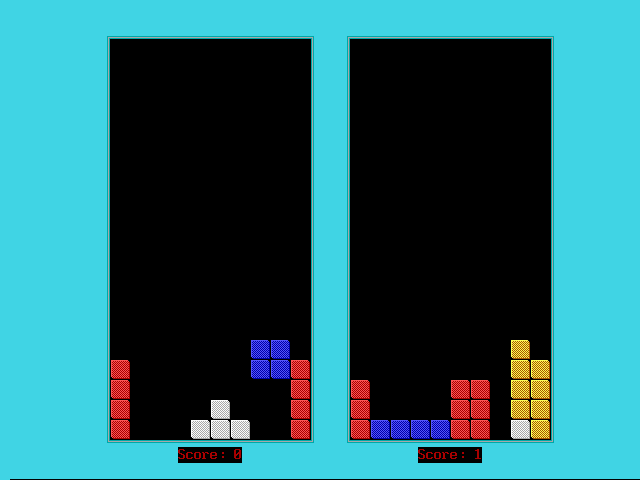 User Rating:
0
user ratings Based on
Page views: 96
Multiplayer:
Up to 2 players, Competitive shared keyboard

DOWNLOAD THE GAME
kentrs43.zip - 131k
Downloading ...
Need help installing and running the game? Check our DOSBox Guide to run DOS games on modern computers.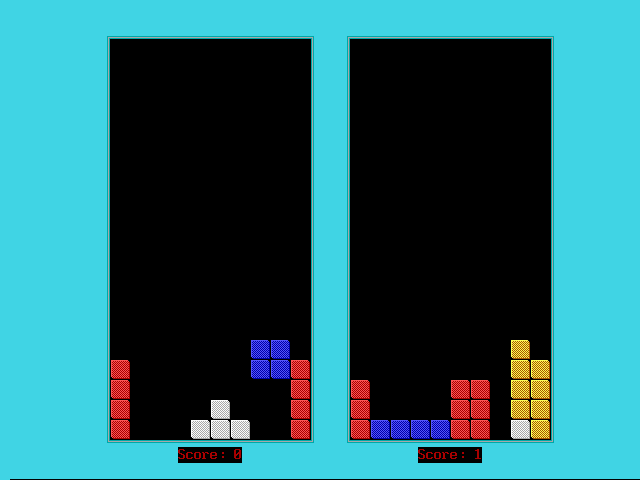 DOSGames.com Review:

Rating: 3
Before coding the (in)famous Ken's Labyrinth game and later the Build engine used in Duke Nukem 3D, Ken Silverman created several other games, one of them being Kentris. Basically it is a two-player competitive version of the classic Russian game. You can compete against the computer or another human opponent. It's a fun but simple variant of classic Tetris gameplay.
Related / similar games:
If you enjoy Kentris, you might also enjoy playing these games:
Read comments and share your thoughts with others!
By using Facebook Comments you agree to their terms & privacy policy.
Play Kentris in Browser
Games may take awhile to load. CTRL-F12 attempts to speed up game, CTRL-F11 attempts to slow it down.