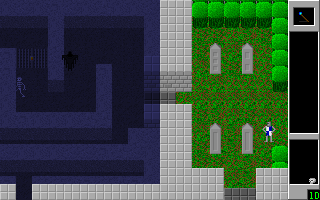 User Rating:
4
user ratings Based on
Page views: 9,256
Multiplayer:
Single player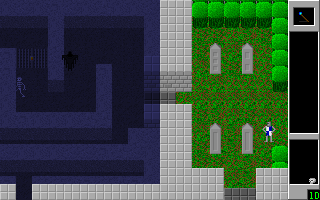 DOWNLOAD THE GAME FREE
drman111.zip - 115k - Run
MANDATE.EXE
to play
Downloading ...
Found your game? Great! Glad you found it! Please consider saying thanks by making a small donation to support DOSGames.com. There are also other ways you can help!
Need help running the game? Check our DOSBox Guide to run DOS games on modern computers.

DOSGames.com Review: Rating: 3.5
Dragon's Mandate is sort of a belated sequel to the classic Atari 2600 game Adventure. Much like that game, you find yourself within a huge maze, and need to figure out how to collect the chalice. You can pick up a variety of objects to help you along the way, such as keys and weapons, the latter of which are used to take out the enemies like skeletons, fire elementals, and of course dragons. The graphics have been upgraded quite a bit from the old Atari 2600 game's barely recognizable objects. The world is quite difficult to navigate, so you may need to resort to paper maps in order to win. Like the 2600 game, there are secrets to find. Basically if you thoroughly enjoyed Adventure on the 2600, give give this a try.
Play Dragon's Mandate in Browser
Game will not be saved after closing your browser. Download and install the game if you want to save.
CTRL-F12 attempts to speed up game, CTRL-F11 attempts to slow it down.
Related / similar games:
If you enjoy Dragon's Mandate, you might also enjoy playing these games:
Dragon's Mandate, #821. Added to website: 2019-01-14. All copyrights, trademarks, etc, are property of their respective holders.