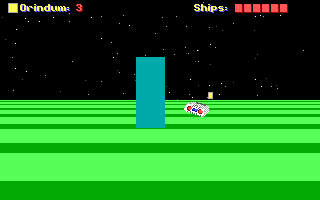 User Rating:
0
user ratings Based on
Page views: 306
Multiplayer:
Single player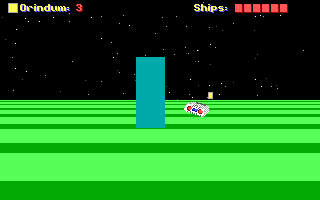 DOWNLOAD THE GAME
dodgem.zip - 88k
Downloading ...
Found your game? Great! Glad you found it! Please consider saying thanks by making a small donation to support DOSGames.com. There are also other ways you can help!
Need help running the game? Check our DOSBox Guide to run DOS games on modern computers.
DOSGames.com Review: Rating: 2
Dodgem is a simple 3D-ish game which may have been influenced by games like 3D Worldrunner or Space Harrier, though it plays like an old Atari, Colecovison or Intellivision game. In Dodgem you control a tiny white space ship, which flies continually forward, collecting "Orindum" (yellow boxes) while avoiding red and cyan colored walls. And that's about it. There are a few options you can set, and multiple control methods, but although it's a neat toy it won't hold your attention for very long.
Related / similar games:
If you enjoy Dodgem, you might also enjoy playing these games:
Play Dodgem in Browser
Games may take awhile to load. CTRL-F12 attempts to speed up game, CTRL-F11 attempts to slow it down.