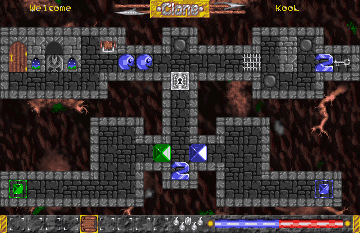 User Rating:
1
user rating Based on
Page views: 336
Multiplayer:
Single player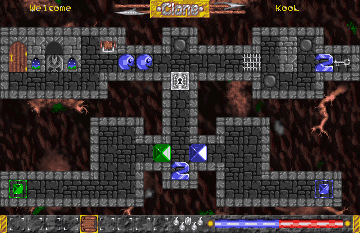 DOWNLOAD THE GAME
clone.zip - 3,789k
Downloading ...
Found your game? Consider buying me a coffee to say thanks! Check out other ways to support DOSGames.com!
Need help running the game? Check our DOSBox Guide to run DOS games on modern computers.
DOSGames.com Review: Rating: 3.5
The name of this game doesn't reflect that it is simply a copy of another game. In fact, it is a reference to the unique feature (gimmick?) of this game. It is a normal puzzle game in the sense that the object is to reach the exit to each level by pushing blocks, collecting keys, etc. The difference here is that there are two "player" characters, whom you move at the same time, who both must reach the exit. This game features quality production values and with it's neat gimmick, ensures lots of fun for puzzle fans.
Related / similar games:
If you enjoy Clone, you might also enjoy playing these games:
Play Clone in Browser
Games may take awhile to load. CTRL-F12 attempts to speed up game, CTRL-F11 attempts to slow it down.