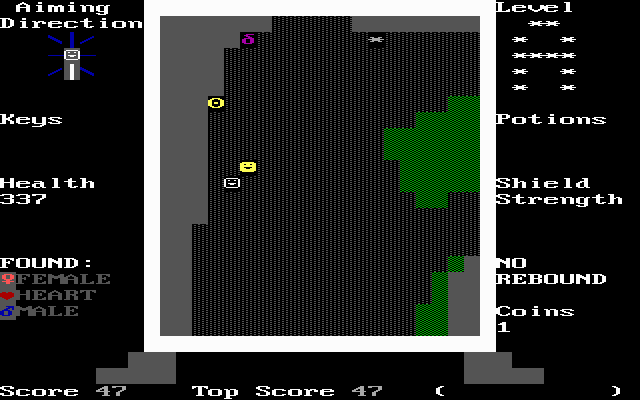 User Rating:
2
user ratings Based on
Page views: 14,531
Multiplayer:
Single player
DOSBox Cycles:
1000 (Approximate)

DOWNLOAD THE GAME FREE
cavesofthorfull.zip - 156k - Run
CAVES.EXE
to play
Downloading ...
Found your game? Great! Glad you found it! Please consider saying thanks by making a small donation to support DOSGames.com. There are also other ways you can help!
Need help running the game? Check our DOSBox Guide to run DOS games on modern computers.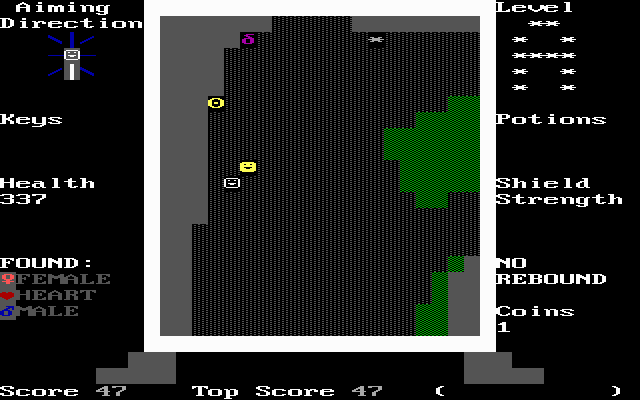 DOSGames.com Review:

Rating: 2.5
Caves of Thor is an extremely interesting and oddly playable ASCII game released early in Apogee's existance, shortly after the Kroz series of games. Programmed by Todd Replogle (who later went on to be lead programmer on all of the Duke Nukem games), Caves was Apogee's first game release that was coded by an outside author. The game itself is an extremely simple action/adventure game that is still playable and fun. This game was re-released by 3D Realms (formerly Apogee software) in 2005 as freeware, so this is the full version of this game. Note: This game seems to be picky about the cycles setting in DOSBox, or it will get stuck at the "Loading" screen. Set it to something around 1000!

Video Review
Video review of Caves of Thor, courtesy of Ancient DOS Games
Play Caves of Thor in Browser
Game will not be saved after closing your browser. Download and install the game if you want to save.
CTRL-F12 attempts to speed up game, CTRL-F11 attempts to slow it down.
Related / similar games:
If you enjoy Caves of Thor, you might also enjoy playing these games:
Caves of Thor, #138. Added to website: 2017-11-25. All copyrights, trademarks, etc, are property of their respective holders.