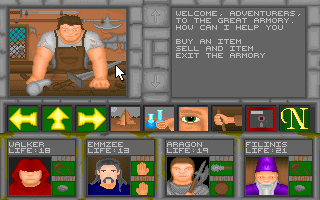 User Rating:
0
user ratings Based on
Page views: 126
Multiplayer:
Single player
For Kids:
No. Violence and/or sexual content

DOWNLOAD THE GAME
anc1s.zip - 486k
Downloading ...
Need help installing and running the game? Check our DOSBox Guide to run DOS games on modern computers.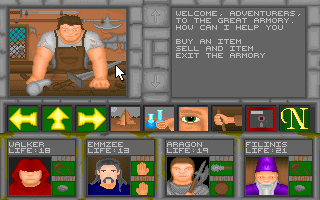 DOSGames.com Review:

Rating: 2.5
I'm not particularly fond of this type of RPG, however, if you like the old-style 1st person hack'n'slash type, you might want to try this one. It takes an approach to the genre similar to the Dungeon Hack games, or the D&D "gold box" style first person dungeon crawler series. It has decent graphics, but I didn't find it very enjoyable ... one part I found particularly annoying the game's apparent lack of a map.
File_info.diz:
Related / similar games:
If you enjoy Ancients, you might also enjoy playing these games:
Read comments and share your thoughts with others!
By using Facebook Comments you agree to their terms & privacy policy.
Play Ancients in Browser
Games may take awhile to load. CTRL-F12 attempts to speed up game, CTRL-F11 attempts to slow it down.