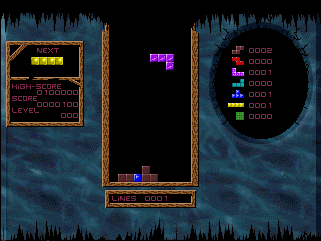 User Rating:
3
user ratings Based on
Page views: 541
Multiplayer:
Single player

DOWNLOAD THE GAME
DOSBOX_SABA.ZIP - 1,151k
Downloading ...
Found your game? Consider buying me a coffee to say thanks! Check out other ways to support DOSGames.com!
Need help running the game? Check our DOSBox Guide to run DOS games on modern computers.
Original archive (saba.zip, 1,197k) - The main download link above works in DOSBox after unzipping; the file saba.zip is the original.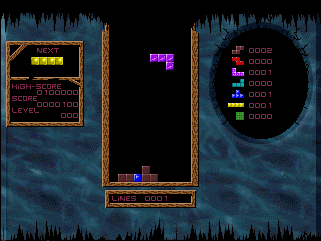 DOSGames.com Review:

Rating: 4.5
Basically a Tetris game ... but a GREAT looking and sounding one. Very nice graphics and exceptional music. Beyond that, it's just a variant of Tetris that doesn't offer a lot of new features. If you only download one Tetris game, however, this should be it. Very nice indeed. By default, use the left and right arrow keys to move, down to drop, and use the A and S keys to rotate the blocks. (Note that this game is now known as "Super ACiD Block Attack", probably due to legal concerns from using the "Tetris" name.)
File_info.diz:
Related / similar games:
If you enjoy Acid Tetris, you might also enjoy playing these games:
Play Acid Tetris in Browser
Games may take awhile to load. CTRL-F12 attempts to speed up game, CTRL-F11 attempts to slow it down.